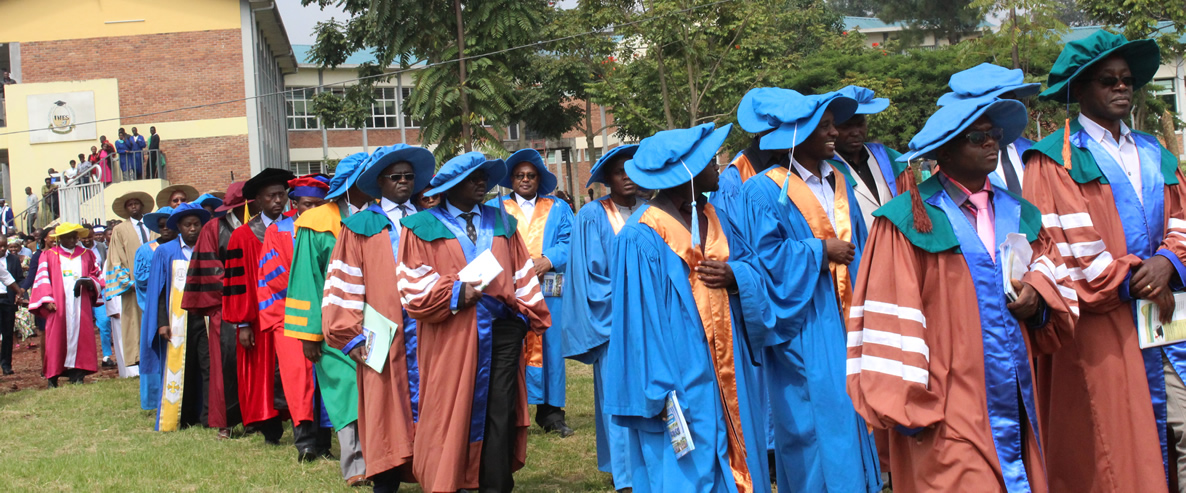 Among the graduates, 11 were awarded masters degrees and the remaining 895 with bachelor's degrees in different programs offered at INES-Ruhengeri, Civil Engineering, Land Survey, Land Administration and Management, Statistics Applied to Economy, Food Biotechnology, Plant Biotechnology, Biomedical Laboratory Sciences, Computers Science, Accounting, Entrepreneurship Development and Management, Financial Economics, Rural Development Economics, International Economics, Public Administration and Good Governance, French-English Education, Law and Master's in Taxation, All the speakers urged graduates to make the INES proud, especially by being hard working, innovative, committed and ethical in their future endeavors.
"Far from being a break with the university, graduation introduces you, the new graduates, in the community of "life" members of INES Alumni. We will do for our part, what it takes for you to always be proud of you university and continue to identify with us," Fr. Dr Fabien HAGENIMANA, The Rector of INES-Ruhengeri said.
This ninth graduation coincides with the signing a Memorandum of Understanding, MoU, between INES-Ruhengeri and African Institute for Mathematical Sciences. AIMS is a pan-African network of centers of excellence for postgraduate training, research and outreach in mathematical sciences.
The main objective of this MoU is to provide a general framework for the collaboration and partnership between INES-Ruhengeri and AIMS.
BYABARUMWANZI Valens the president of INES Alumni in his speech thanked INES-Ruhengeri for creating the Alumni platform where they can meet and exchange on their development.
"I would like to congratulate you, my fellow graduates on having made yourselves heroes. I wish you all whatever it requires to live a blissful life" Said UWIMBABAZI Helene who represented the graduands. "I remember the day number one at INES, our faces were just fear, anxiousness, tenseness caused by being exposed to new environment. At that time, Graduation seemed to be nothing but just "a dream"! This manifested the start of college struggle which allows us not to call these degrees a windfall gift but rather a harvest of our own efforts! It required the majority of us to surrender all what we had like enjoyments, social and sometimes even our families, for us to be able to embrace this success we are proud of today. We do not regret all these sacrifices that we have made, because they are the ones that enabled us to become who we are." She added
In his address His Lordship Vincent HAROLIMANA INES Chancellor and Legal Representative thanked all partners of INES among them the government of Rwanda represented in this event by Minister of Education, Dr Eugene MUTIMURA. He equally emphasized on the mission and vision of INES and it's orientation of being Institute of Applied Sciences, its teaching methodologies like Project Based Learning. He explained in clear terms the theme of this 9th graduation which is "Bridging academia, industry and alumni for quality of education"; His Lordship Vincent HAROLIMANA told to the audience that discipline and team work are important to succeed. He concluded by wishing good day to the audience.
When addressing to the audience, Minister of Education, Dr Eugene MUTIMURA thanked INES-Ruhengeri for its contribution to the development of the country. He also thanked INES authorities for their tremendous efforts in enhancing quality education in Rwanda and the support INES is giving in strengthening STEM, Sciences, Technology, Engineering and Mathematics which are the piers, priorities, in Rwandan education. "INES contributes to the development of our country through its programs which link to the priorities of the government." Said Minister
Minister said that the biggest number of today's graduands is in sciences, technology and other practical programs which is very good for the future of Rwanda.
The students could not hide their joy and expressed their determination to join the nation's workforce and put into practice the knowledge and skills they had gained in the trainings of hard work and sweat.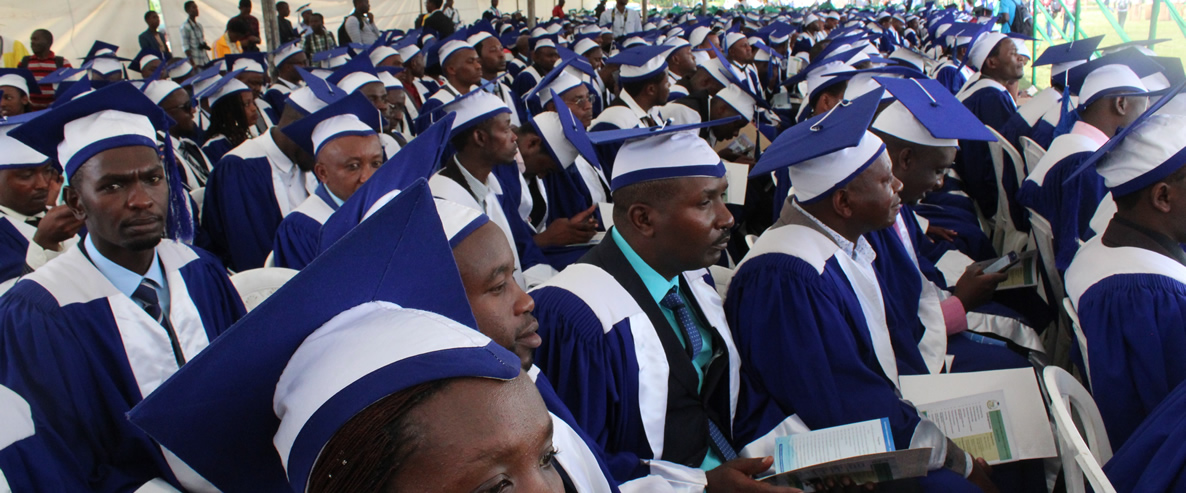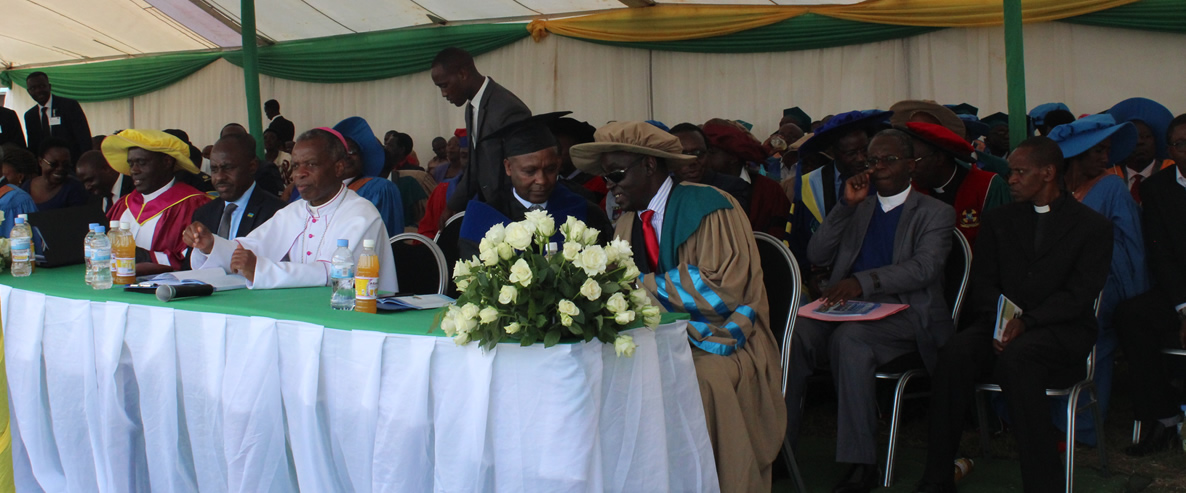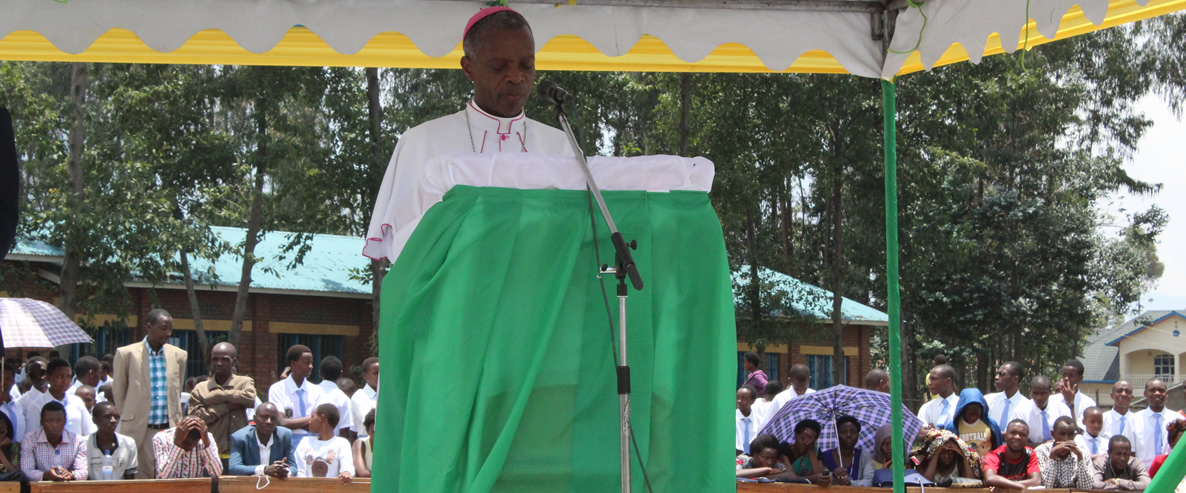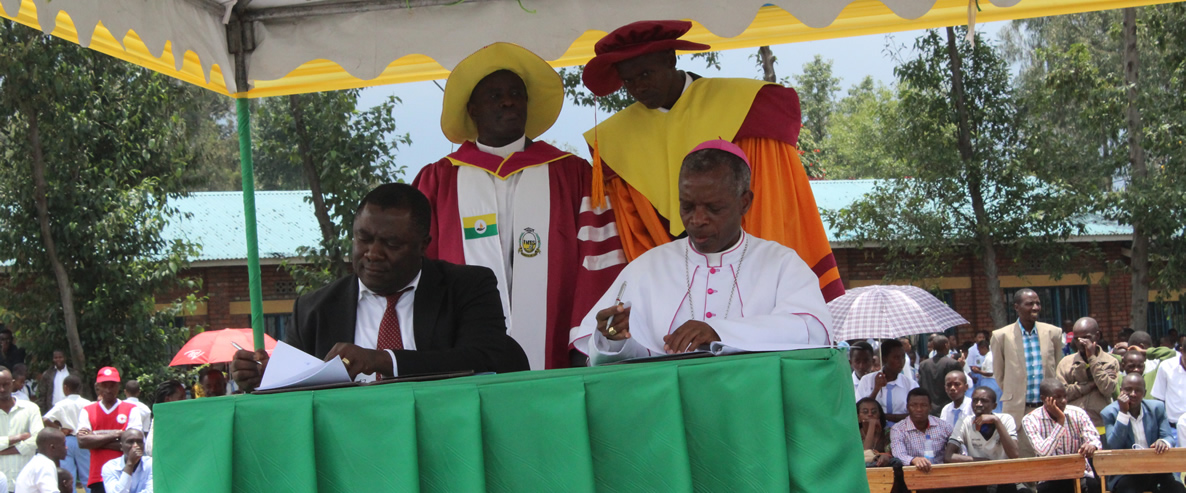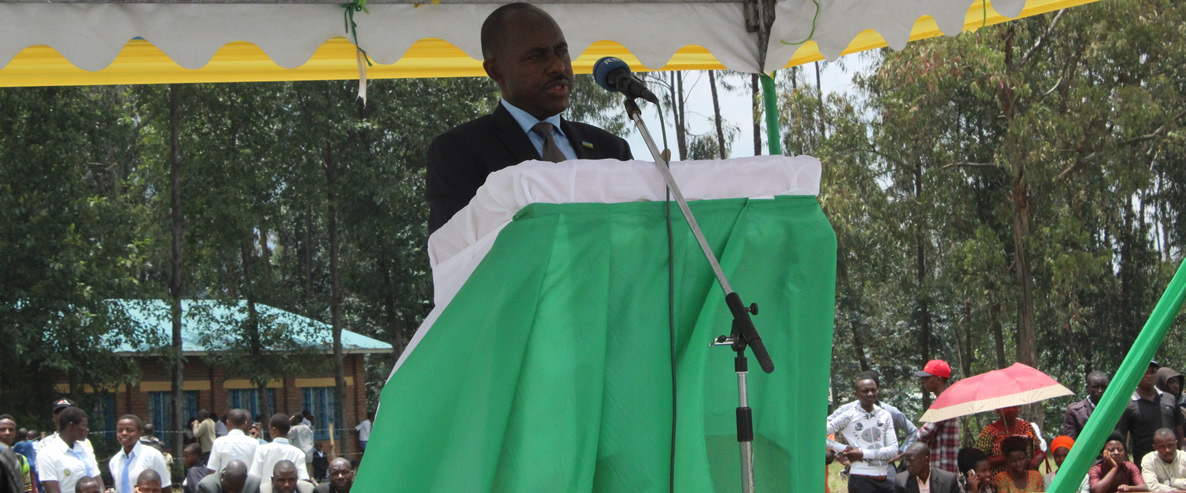 François Regis DUSENGIMANA