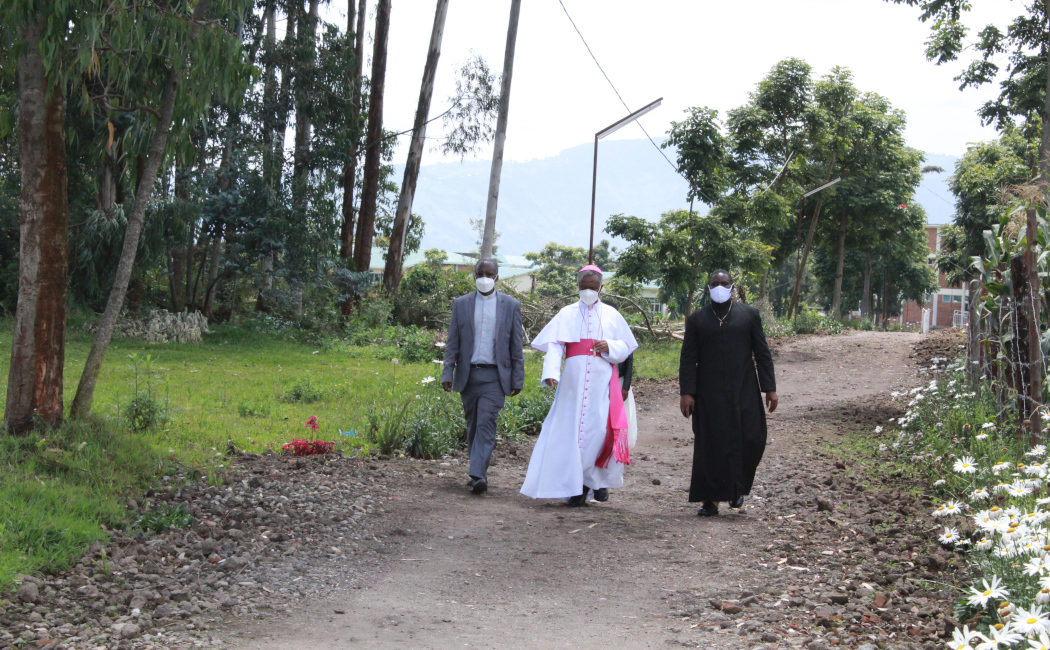 On Sunday 31st January, 2021, his Lordship Bishop of Ruhengeri Diocese celebrated the catholic youth's day at INES-RUHENGERI with some authorities of INES-RUHENGERI and the youth of catholic community who are studying and staying at INES-Ruhengeri hostels. It is 16th time that the catholic youth celebrating this feast day in Rwanda. The theme of the day is" Jesus Christ is alive and we should alive too".
This event was preceded by the sacrifice of Mass which was led by His Lordship Bishop Vincent HAROLIMANA, the Ordinary of Ruhengeri Diocese. Before the beginning of the Holy Mass, the youth of catholic community of Ines-Ruhengeri first listened to the message from Father Jean de Dieu NDAYISABA, the priest of Ruhengeri in charge of Youth in Diocese. His message was about to encourage all the youth of Ruhengeri diocese to respect good values especially not to say yes to whatever they listen through medias and to respect the sacrament of marriage. They have to make a choice according to the Holy gospel of Jesus Christ.
During his homily, the message to the catholic youth from Bishop are in the following headlines:
Christ is alive and is a true prophetM
Christ is alive and he is mightier than all the scares
Christ is alive and surely will cure the virus of covid19.
Bishop started with greeting and then wishing us to have a wonderful day as we celebrate the youth's day with great joy and peace. He emphasized on the theme "Jesus Christ is alive and we should alive too". By assuring us our POPE Francis said confirming that he really is alive and wants us alive. As Christ is alive, it gives us hope to not fear about what we face on this earth for instance corona virus and we must protect our inner life and our body as the sanctuary of God by not taking drugs, prostitution and other criminal behaviors. He also encourages the youth to keep our eyes to Christ because he is true prophet. Bishop give us examples of how there are many peoples claiming to be prophet yet they are not.
MESSAGE FROM CATHOLIC YOUTH AT INES-RUHENGERI TO HIS LORDSHIP BISHOP Vincent HAROLIMANA.
As the youth of catholic community studying and staying at INES-Ruhengeri hostels, we are happy to celebrate this feast day of Saint John Bosco as our parents and Bishops chose him to be our messenger and protector. we thank God for allowing us to celebrate in a tremendous way. We are very pleased for having our dear parent Bishop Vincent HARORIMANA with us on this wonderful day. We really appreciate you for caring us for sending to us priests who is guiding us in our daily life. We really know that this day that we are celebrating have a great meaning in your life. That is the day you have been anointed to be a Bishop of Ruhengeri Diocese. His Grace Bishop: we are pleased to wish you happy 9 years' anniversary of being Bishop at Ruhengeri Diocese. More so, we are pleased to celebrate with you and we thank you for sharing this joy with us. May God add on to your strength and keep guiding us as God chosen you to be. May God tremendarly bless you and encourage you in your mission.
Thank you so much!!!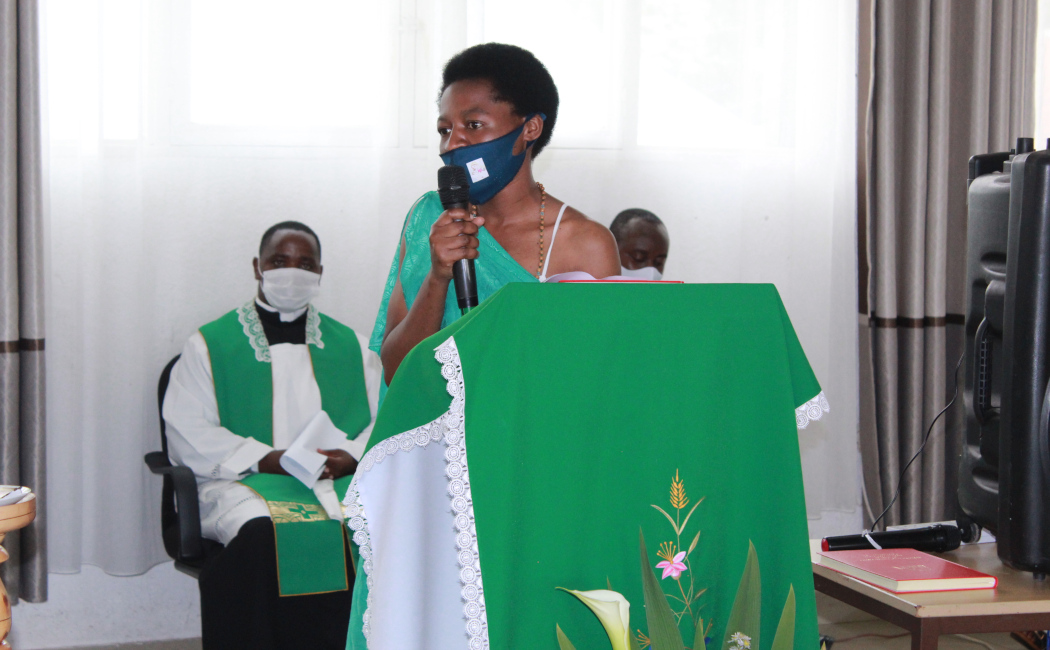 Florentine NIYONKURU, umunyeshuri uhagarariye abakristu gatolika biga muri Ines-Ruhengeri avuga ijambo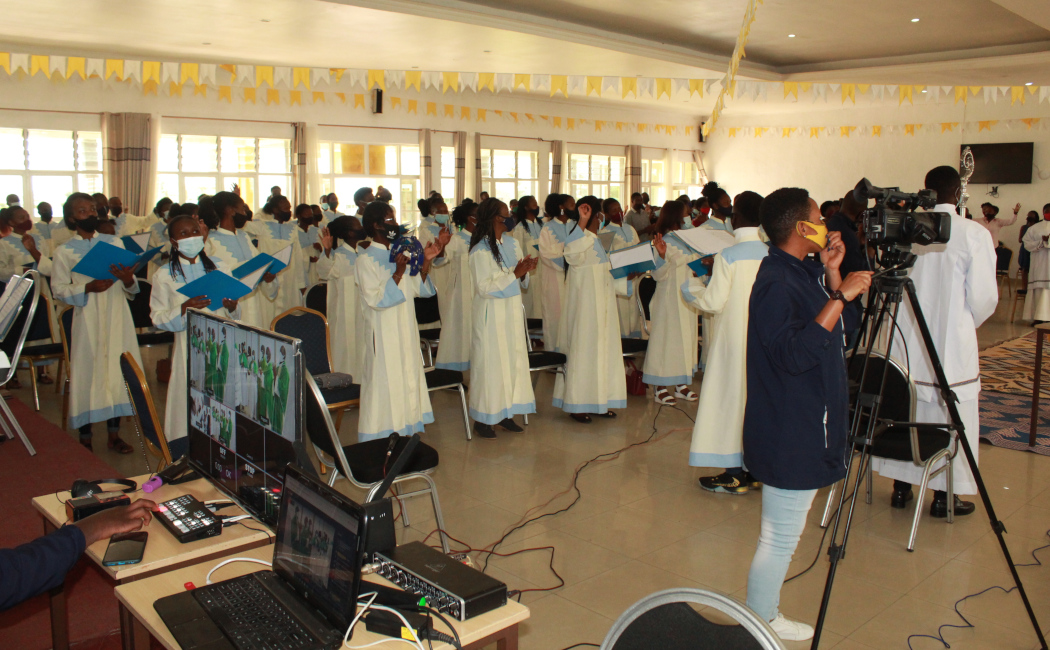 Chorale ya Ines-ruhengeri
Florentine NIYONKURU
Coordinator of catholic community at INES-Ruhengeri.